CONTEMPORARY REVIVAL OF COUNTRY BLUES
BLUES, ROOTS AND SOUL FROM NORTH CAROLINA
RIGHT FROM THE EPI CENTRE OF BLUES IN CLARKSDALE / MISSISSIPPI
GUITAR WIZARD FROM CANADA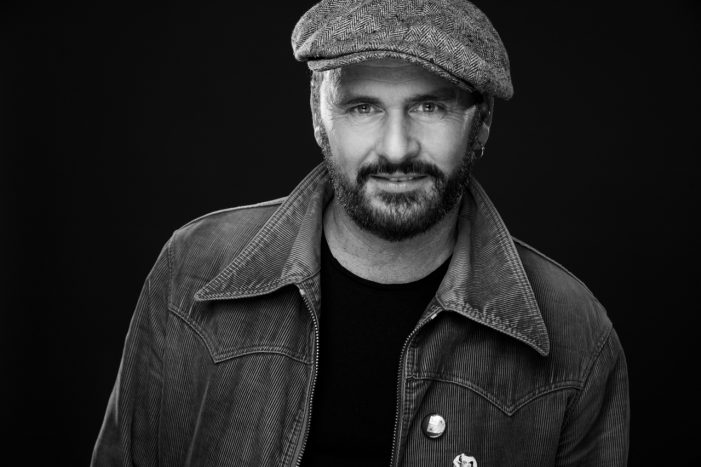 HANDMADE ACOUSTIC BLUES AND SOUL
Corey Harris
Keeping the Blues alive.
The bluesmen of old would have tipped their hat to him.
Harris is a brilliant player who is at once proud of his ancestry and culture, and a proponent of a musical pan-Africanism, and has emerged as a dreadlocked musical ambassador for the blues.
An Artist who is leading a... read more
Big Daddy Wilson
Bluesman from North Carolina
Big Daddy Wilson's music is all heart and natural soul, with a fabulous warm baritone voice. He draws from a wide stylistic spectrum from blues, folk, soul and gospel.
On his latest CD release "Neckbone Stew" he ... read more

Watermelon Slim
... from the epicentre of Blues in Clarksdale, Mississippi.
Bill "Watermelon Slim" Homans has built a remarkable reputation with his raw, impassioned intensity.
HARP Magazine wrote "From sizzling slide guitar…to nitty-gritty harp blowing…to a gruff, resonating Okie twang, Slim delivers acutely personal workingman blues with ... read more

Greg Copeland
Deep down South Virginia bound
Greg Copeland was born Gregory Andre Copeland in Portsmouth, Virginia (USA).
There was always music being played in the Copeland household.
Greg´s mother Delores Copeland was a Gospel Singer with an excellent voice.


"

I can still remember as a small child how ... read more

Dave Goodman
Guitar wizard from Canada
Dave Goodman, singer/songwriter and virtuoso guitarist has covered alot of ground in his career.




Growing up in a musical family and starting on the violin at the age of twelve he quickly changed to electric guitar playing rock and roll, blues and in his teens becoming interested in jazz.


Already at seventeen he was selected as ... read more

Steve 'Guitar' Gilles
Journey across the Planet of Blues
I discovered the Blues in the early eighties. Listening and experiencing concerts that deeply influenced me to this day.

The "American Folk Blues Festival" Tours in Europe were so inspirational for me, so were Jazz and Blues festivals all over the country.



A sound and feel that touched me and stayed with me.


Profound experiences, as unforgetable as enjoyable, have been ... read more

Webdesign by SGproductions 2018
All content copyrighted © sgblues.com