Our currently featured artists are:
Big Daddy Wilson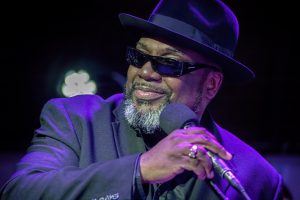 Big Daddy Wilson's music is all heart and natural soul, with a fabulous warm baritone voice. He draws from a wide stylistic spectrum from blues, folk, soul and gospel.
His latest CD "Time" is produced by blues icon Eric Bibb. This is what he says about Big Daddy Wilson: "As soon as you hear Big Daddy Wilson's voice, whether speaking or singing, you hear his southern country roots. The sound of the original blues people comes through loud and clear, reminding you of a bygone era when music came from people's front porches instead of iPhones. Wilson has a voice baptized in the river of Afro-American song – a voice with the power to heal. His repertoire  …. read more here!

Watermelon Slim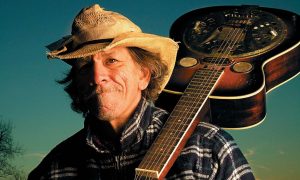 "The most exciting and authentic blues performer I've heard in years." A.W., Paste Magazine
2x Winner: 2008 Blues Music Award Band of the Year and Album of the Year
2x Winner: 2006 & 2007 MOJO Magazine's #1 Blues Album of the Year
Winner: 6th Annual Independent Music Awards Blues Album of the Year
An ever-expanding career of ramshackle grandeur.
Bill "Watermelon Slim" Homans has built a remarkable reputation with his raw, impassioned intensity. HARP Magazine wrote "From sizzling slide guitar…to nitty-gritty harp blowing… read more here!
Greg Copeland
Greg Copeland was born Gregory Andre Copeland in Portsmouth, Virginia (USA).
There was always music being played in the Copeland household. Greg´s mother Delores Copeland was a Gospel Singer with an excellent voice. "I can still remember as a small child how my Mother used to sing me a song before I went to sleep at night. She had so much emotion in her voice. Just by her singing … read more here!
Dave Goodman
Dave Goodman, singer/songwriter and virtuoso guitarist has covered alot of ground in his career.
Growing up in a musical family and starting on the violin at the age of twelve he quickly changed to electric guitar playing rock and roll, blues and in his teens becoming interested in jazz.
Already at seventeen he was selected as the top highschool jazz guitarist in his home province of British Columbia Canada and was invited to play with Canadian jazz legend… read more here!