My name is Stephan Gilberg, aka 'Steve Gilles', a nickname that goes way back to school days.
I do love Blues, Roots and Soul infused music.
Hand-made, true, gritty and with a feeling!
And I do love to bring it on the road and share it with people who like to listen and have a good time, being touched and moved by what they hear and see.
What better place to bring it on the road than New Zealand, and Aussie ain't that bad either…
I discovered the Blues in the early eighties, listening and experiencing concerts that deeply influenced me til today. The "American Folk Blues Festival" Tours in Europe were so inspirational for me, so were Jazz and Blues festivals all over the country.
A sound and feel that touched me and stayed with me.
I immigrated to New Zealand in 1996 and made lovely sunny Nelson my home town.
I have been playing in a number of bands and formations, different styles and genres, however it's always the Blues that keeps getting me back no doubt about that.
Profound experiences, as unforgetable as enjoyable, have been touring the country three times in New Zealand and one in Australia:
2012 with Big Daddy Wilson, 25 shows in 5 weeks.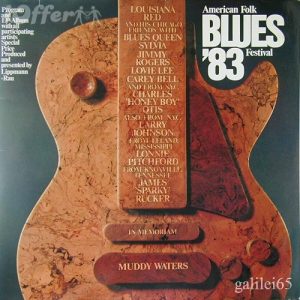 2013 with Watermelon Slim, 18 shows in 4 weeks.
2015 with Big Daddy Wilson, 20 shows in 4 weeks.
2016 with Big Daddy Wilson and Cesare Nolli in Australia, 14 shows in 4 weeks.
Hope you do enjoy this website, please feel free to look around, have a listen and of course I'm looking forward to seeing you at a show!
Sign up for the newsletter, we aim to get one out about every six weeks or so and especially when tours and news are coming up.
So you'll be in the know too!
Drop me a line, looking forward to hearing from you!
Steve